Each company operating in the IT and telecommunications industry aims to ensure installation quality, to solve incidents as quickly as possible, and optimize equipment maintenance. With TrackGPS you have the possibility to manage and optimize the activity of both your fleet and employees in a simple and productive way.
The implemented solutions provide real-time monitoring of vehicles and driver's driving style, route planning and optimization or two-way communication with each employee to organize tasks according to needs.
Also, with the help of the internal ticketing system for employees who are entitled to use the company's vehicles, they will be able to create, track or cancel a reservation according to their needs.
Efficient fleet management is decisive in influencing service quality and operational costs.
COMPLETE SOLUTIONS FOR FLEET TRACKING AND MANAGEMENT IN THE FIELD OF IT & TELECOMMUNICATIONS ARE: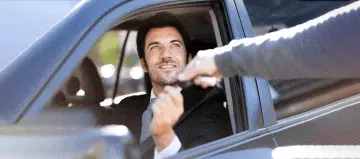 Feature for efficient fleet management for companies that have a few tens or hundreds of vehicles used by multiple users.
DISCOVER SUCCESS STORIES FROM COMPANIES THAT HAVE CHOSEN TRACKGPS!
Sorry, we couldn't find any posts. Please try a different search.