A successful business in transport and logistics needs flawless organization, especially when it comes to fleet management. If you are the manager of such a fleet, you face various challenges daily, whether it is maintenance, eco driving, fuel consumption, route optimization, or avoiding fines.
With TrackGPS you get real-time access to information about the position of each vehicle, receive reports on the route, kilometers traveled, stops, driving and rest hours, fuel consumption, or speed statistics.
In addition, for international transport, TrackGPS offers automatic payment of tolls from all over Europe. Using the E-Toll solution provided by TrackGPS helps carriers save time, energy, and money.
COMPLETE SOLUTIONS FOR FLEET TRACKING AND MANAGEMENT IN THE FIELD OF ROAD TRANSPORTATION & LOGISTICS ARE: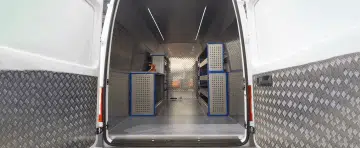 Feature for temperature monitoring and strict control over cargo transportation environment.

Feature for real-time vehicle tracking, generating special reports and setting alarms or notifications.
DISCOVER SUCCESS STORIES FROM COMPANIES THAT HAVE CHOSEN TRACKGPS!
Sorry, we couldn't find any posts. Please try a different search.